Hike it Baby's Support of PRIDE
In 2019, Hike it Baby launched our first PRIDE t-shirt campaign in conjunction with our sixth birthday. We partnered with Out There Adventures, a non-profit organization that empowers LGTBQ+ young people through connection with the natural world. A portion of the proceeds from the t-shirt sales was directly donated to Out There Adventures. We're serious when it comes to leaving no family behind and we love being able to lock arms with another organization doing this work.
At Hike it Baby our mission is to create opportunities and remove barriers to access so families with babies and young children can take their first steps outside. We believe all families have the right to connect with nature, benefit from spending time outdoors, and be inspired to a lifelong love of nature.
2020 PRIDE Campaign
For the 2020 PRIDE campaign, it was important for us to partner with another like-minded organization. We're excited to introduce our 2020 PRIDE campaign partner and the 2020 PRIDE campaign products, Wild Diversity.
Additionally, 50% of the proceeds of the campaign will be donated directly to Wild Diversity. 
Based in Portland, OR Wild Diversity's mission is to welcome and create a sense of belonging in the outdoors for the BIPOC & LGBTQ+ communities. Wild Diversity builds community through outdoor adventures, day and weekend trips, and workshops for people of color and the LGBTQ+ communities. Providing resources through outdoor skills workshops, a gear library, and community partnerships, they equip the next generation by creating equitable access to outdoor adventures and education for youth of color, and queer, trans, and low-income youth.
Obviously, that's an organization we can get behind!
The 2020 PRIDE campaign design is available on adult and youth shirts, as well as a coffee mug and tote bag.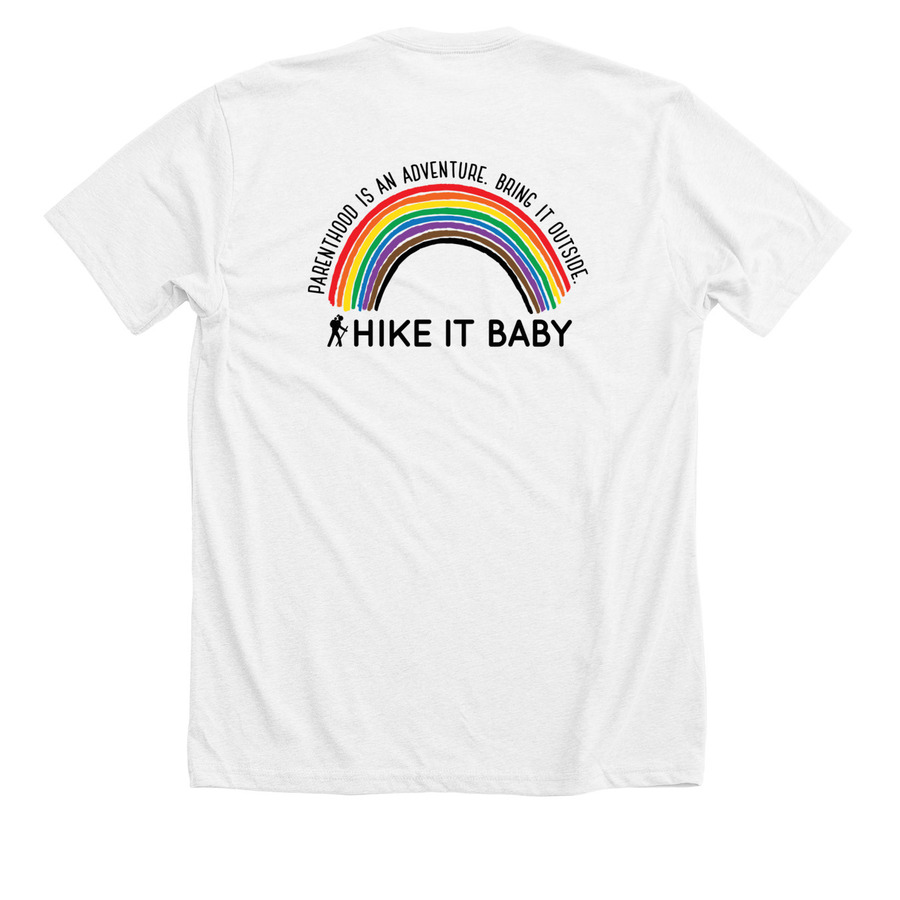 Hike it Baby works to be the most effective hub of tools, information, and community inspiring all families with babies and young children to get outside and connect with nature. Learn more about Hike it Baby's mission and how you can get involved.
---
About Hike it Baby
Hike it Baby is a 501(c)(3) non-profit organization dedicated to getting families outdoors and on trails across the U.S. and internationally, supporting, educating and inspiring families through their more than 300 communities across North America. Since its grassroots inception in 2013 in Portland, Oregon, Hike it Baby is now a growing community of 270,000 families and 500 volunteer branch ambassadors hosting more than 1,600 hikes per month. More information, as well as daily hike schedules, can be found at 
HikeitBaby.com
,
 Facebook
,
 YouTube
,
 Pinterest
, and
 Instagram
.